Spot On: Oligo Scan!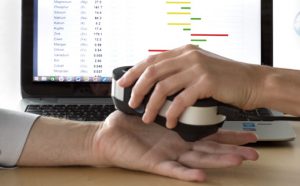 Our (long awaited) OligoScan is now here!
The cutting edge Oligoscan makes (in real time) a precise analysis of the minerals in the skin and peripheral blood vessels.
An essential part of Core's philosophy is to measure and test known parameters, and the addition of the OligoScan allows for a huge advance in our ability to measure nutrient levels. You may have heard of or used Hair Mineral Analysis – then this device supercharges the information. This test will pin point what and how to supplement nutrients and will register their effectiveness over time. It will also guide us in what may be the reasons for the deficiencies or excesses.
The test is priced at $125 including a half hour appointment. This test is great value considering the Hair Mineral Analysis is $125 just for the test. If you would more information or to discuss further please call the clinic.
Oligoscan has been approved by the TGA as a Class IIa medical device. Read more