Pregnancy Massage & It's benefits By Erin Sonnier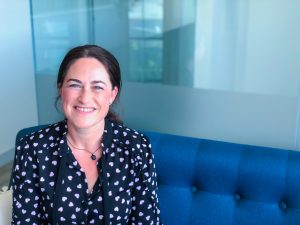 You are pregnant, a lot is going on for you, and gravity has shifted the very roots of you.  There is a way to cope beyond just dietary changes and more rest. There is indeed hope, and it comes in the form of the amazing world of pregnancy massage!
In more recent times pregnancy massage has become a service more sought out for pregnancy related issues for those of all ages.  There is growing evidence that suggests pregnancy massage is useful in many stages of pregnancy and can be effective and safe to help ease pregnancy related issues. In fact, massage therapy literature states that pregnancy massage has been proven very effective for those going through the perinatal journey.
To receive a treatment safely one must be a candidate for this type of massage therapy. The way in which a professionally certified pregnancy massage therapist screens clients is important, because it allows the therapist to make sure pregnancy massage will be safe and of benefit to support the pregnancy and pregnant client receiving it. Also, as a pregnancy massage client, expect to receive this treatment a bit differently to a regular therapeutic or remedial massage.  For instance, positioning is different for the safety of the growing foetus.  Your professionally trained certified pregnancy massage therapist is well informed and trained in how to make your treatment feel amazing but also how to keep you and your baby safe.
Working with your OB, GP, or other allied health to communicate your health care plan is important to your specialised pregnancy massage therapist as well. This communication enables effective treatment and an ongoing assurance of an effective plan of care for your well-being and the well-being of your baby. Scheduling your first initial pregnancy massage consultation with your specialized therapist should be near or on the date of your OB appointment or subsequent checkup OB appointments coinciding with your follow up pregnancy massages. This continuity of care and planning is important in keeping an up to date relevant and specific clinically based and effective care.
Pregnancy massage has been shown to reduce pregnancy related discomforts and greatly eases the anxiety and stress a pregnant client may feel during the different stages of pregnancy.  Furthermore, massage can be a great way to manage these discomforts.
So, what exactly are the benefits of pregnancy massage?
Decreased anxiety, depression, & stress levels.
Decreased leg & back pain.
Research literacy suggests lower incidence of prematurity and low birthweight in the massaged depressed client.
Research also suggests postpartum depression and cortisol levels were decreased in the massaged clients.
Improved mood & better sleep.
Research suggest that pregnancy massage may decrease Pregnancy-related Pelvic Girdle Pain.
Pregnancy massage has also been shown to be effective during labour to help manage pain and improve your emotional experience of labour.
Pregnancy massage has also been shown to relax and loosen your muscles, increase blood flow, and improve the lymphatic system.
To become pregnant is a remarkable time in a client's life. The journey of pregnancy is unlike any other and is a miracle and a new adventure. Pregnancy massage acts to aid this time to make it even that much more enjoyable for clients and baby bonding.  Pregnancy is an Epoch time or a new era that a client steps into with their own sacred self and with their partner / family.  The time you spend pregnant will be one of the most memorable times in your life and massage makes it that much more enjoyable and supportive.
As the founder & facilitator of Epocha Wellness, it has always been my heartfelt intention and greatest joy to help serve & support you.  My aim is nurturing life and care for all.  I am excited to serve you on your journey of wellness and am excited to see you for your appointment soon within the beautifully healing & nurturing space of Core Naturopathics.  I work closely with the team to look after your body, mind, and spirit.  I look forward to meeting you all soon.
Warm Regards,
Erin Sonnier
References:
Field T. Pregnancy and labor massage. Expert Rev Obstet Gynecol. 2010;5(2):177-181. doi:10.1586/eog.10.12
Field T, Hernandez-Reif M, Hart S, Theakston H, Schanberg S, Kuhn C. Pregnant women benefit from massage therapy. J Psychosom Obstet Gynaecol. 1999;20(1):31-38. doi:10.3109/01674829909075574
Fogarty S, McInerney C, Hay P. Pregnancy-related Pelvic Girdle Pain and Pregnancy Massage: Findings from a Subgroup Analysis of an Observational Study. Int J Ther Massage Bodywork. 2020;13(2):1-8. Published 2020 May 29.
Sources:
Pregnancy Symptoms that Manifest in Limbs
https://www.healthdirect.gov.au/pregnancy-massage
https://www.webmd.com/baby/pregnancy-and-massage#1