PEMF – Pulsed Electro-Magnetic Field Therapy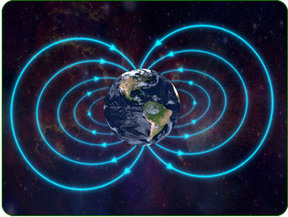 While used widely in many Eastern and European hospitals and clinics over many decades, PEMF therapy is rapidly being recognised in the West. We are very pleased to announce that Core Naturopathics will now be offering this extremely useful technology to our clients for pain relief and many other conditions.
What are Pulsed Electromagnetic Fields?
We not only need food, water, sunlight and air to live but also the natural magnetic signals of the earth. They are very important for the internal regulation of the body.
The earth's magnetic field has decreased over the last 400 years but additionally, the earth signals are very distorted by our technological lifestyle. Electrical appliances, mobile phones, satellite signals, fluorescent lighting, air travel, power grids, telecommunication stations and relay towers, asphalt, drainage pipes, smart meters etc., all contribute placing an increased burden on our body's resources as it tries to maintain balance and unfortunately our immune system suffers.
Magnetic fields move through the body freely, as if it wasn't there – even the bones are essentially transparent. The body uses these fields to generate more cellular energy. This increased energy is needed to help the body heal and regain balance. Healthful magnetic fields are a key in supporting an effective immune response and a healthy overall body.
What are the benefits of PEMF?
PEMF therapy has the following positive effects on the body:
Improved micro-circulation
Increased supply of oxygen, ions and nutrients to cells
Increased partial oxygen pressure
Increased ATP production by excitation of electrons
Stimulation of DNA and RNA production
Accelerated protein bio-synthesis by electron and energy transfer
Anti-oxidation regulation with increased circulation of available electrons
Increased calcium transport and absorption for stronger bones, joints and muscles
Enhanced cellular tissue elasticity with increased collagen production
Stimulation of cellular repair mechanism
Accelerated detoxification of cells and organs
Decreased swelling, inflammation and pain
Boost to the immune system
Supports the body's internal self-regulating mechanisms by activating cellular and molecular processes
Stimulates the release of endorphins.
Who should consider using PEMF therapy?
The short answer is just about everybody these days!
'Disruption of electromagnetic energy in cells causes impaired cell metabolism. This is the final common pathway of disease. If cells are not healthy, the body is not healthy', Dr. William Pawluk MD
 Pain Relief
 Osteoporosis
 Arthritis
 Fibromyalgia
 Rheumatic pain
 Back pain
Fatigue

 Sports Injuries
 Stress reduction
 Health and Fitness
 Anti-Aging
 Fracture healing
 Athletic Performance
When seeking to restore health it is important to consider what level of support we need to provide the body. What do we need to remove from or add to your system and at what dose and frequency, to provide a 'kick start' to restore an appropriate level of self-regulation?
When you have a flat battery in your car, does that mean your car is broken? No, it means you have a problem starting it. PEMF therapy can effectively provide the 'spark' the engine needs to roar back to life! It may cough and splutter and backfire a bit, but will be back idling away nicely in short order.
At Core, we have experienced and believe PEMF treatment to be an essential tool in many healing protocols. Our PMT 120 device uses advanced Frequency Modulated Pulsed Electro Magnetic Field therapy (FM-PEMF). This technology generates time variable, low frequency pulsed electromagnetic fields, which are far superior to other PEMF technologies.
Depending on your condition, you can expect to the treatment to be for 15-30 minutes, 2-3 times per week.