Investment in Health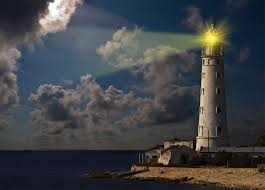 When clients start working with Core practitioners (for many) it may be the first time they have invested in their health in a real & proactive way, and then we have those clients who have understood for some time the long term benefits of having a health strategy. We see that there are massive benefits for those who choose, early on in regards to their health. The decision to become proactive in regards to your health is often only considered when it becomes a higher priority.
How does your health become important to you?
For the majority of us, we (mostly) don't understand just how important our health is until we experience a health crisis. When this occurs we rapidly prioritise our health & it feels like we are a huge ship trying to navigate away from the rocks as a matter of survival. We rarely use navigational maps or even take any notice of the light house beaming out its warning light.
What we need to do is have a plan before we embark on the journey. We need to be able to navigate our own health much earlier in our lives. We need a health plan. We need to be preventative rather than reactive.
Where are your priorities?
Once upon a time we would have a default position in any crisis and someone would say "at least she has her health!". It's not something you hear anymore, generally because health is not our top priority. Now days it goes something like this:
Work
Family
Mortgage/home
Friends
Hobbies
Health
We now tend to invest more of our time, effort & money into those things society deems the greater value & importance. We now tend to sacrifice those less important things to one or two of the top priorities & they consume the greatest amount of our time, our efforts & our money. Those things further down the list get the scraps & leftovers.
How do you invest in your health?
We have two options when it comes to our health:
We continually integrate our major priorities with our health. We exercise because we are stagnant at work. We eat well with our family of a night. We get out into the garden & get physical & get some sun on the weekend.
We focus (only) on those major priorities until we hit a wall. Then we have to somehow put health at number one & sacrifice those things less important on the list. All of our resources then are funneled to one thing.
 How can you measure the return on your investment?
The initiative surrounding Core Naturopathics is to provide a service that focuses on investment in health whether it is preventative or in crisis. The greatest advantage in working with us is that we can measure the return on investment. We are better able to identify those areas of greatest concern & given the amount of time, effort & money that you invest, what are the outcomes.
To use the analogy of the ship; we provide the coordinates, the maps, & we can even be the lighthouse.