Getting Proactive to Prevent 'Losing Your Marbles'
Historically, mainstream healthcare has been based around a reactive approach with people generally only seeking out their doctor when they have a specific symptom or issue. More and more however, people are realizing that a proactive approach is necessary to meet modern day needs.
Particularly in the case of a potential brain health issue, where early detection is critical to exploring all possible interventions – no one is interested in losing capacity around working memory, processing speed, knowledge integration and recollection!
Don't believe that diet and lifestyle factors influence your mental health – might I remind you of your last hangover!
As can be seen from the list below, the contributing factors to brain health are many and varied and can accumulate and combine to overburden the brains capacity to regulate and provide for the health and normal function of brain cells.
Major risk factors for memory loss and/or poor cognition include the following:
History of head trauma and amnesia or with loss of consciousness
Chronic stress, trauma and or depression – including extreme emotional states such as anxiety and fear
Nutritional deficiencies –especially magnesium and B vitamins
Allergies or intolerances to food, food colouring, or additives – digestive health generally
Poor oxygen delivery to the brain due to reduced peripheral circulation, anaemia, etc.
Blood sugar irregularities and hypoglycaemia
Brain diseases including Alzheimer's disease, Parkinson's disease and Huntington's disease
Elevated homocysteine
Aluminum, lead or mercury toxicity
Excessive exposure to electromagnetic fields
Learning disabilities, communication disorders, ADD/ADHD and tic disorders such as Tourette's syndrome
Prenatal and early postnatal health: maternal drug, alcohol, and cigarette use
Toxicity; in-utero exposure to toxins, including lead, dioxins and polychlorinated biphenyls (PCBs)
Abnormal thyroid function (hyper-& hypo-thyroid states)
Drug and/or alcohol abuse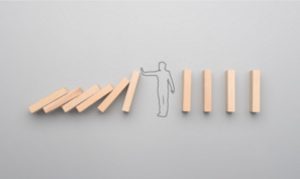 Health 101 teaches that our bodies have a powerful self-regulatory capacity and defenses against pathogens, and in fact, defaults to maintaining health and balance (or homeostasis) – as long as it has the capacity to do so.
Just as our immune system is only fully effective if it is strong and uncompromised, our mental health depends on our whole body being in robust health.
A healthy body and mind depend on the usual factors with which we are so familiar:
An abundant intake of minerals, vitamins, antioxidants and phytonutrients.
Adequate (but not excessive) protein, abundant fibre, and a balance between acid-forming and alkali-forming foods. Think along the lines of a modified Mediterranean diet where you go easy on the pasta and red meat.
Regular exercise, both aerobic and strength exercise
Fresh air and sunshine – sunshine in small doses daily, avoiding sunburn
Adequate sleep, rest and relaxation
Minimising exposure to mould, toxic man-made chemicals and electromagnetic fields
Maintaining your connection with nature and actively creating, experiencing and celebrating your place in the world.
If you have a concern around 'losing your marbles' so to speak, you may like to consider taking our cognitive health assessment. You can find out more information by visiting our website at www.corenaturopathics.com.au
The Core Naturopathics approach to supporting cognitive function is specifically designed to assess, treat and monitor your movement towards cognitive health. We have designed a unique system of care, utilising key supportive therapies in a very specific, targeted and sequenced manner to assist your body and brain in its capacity for cell regulation and self repair.
For more information or support book to talk to one of our team today.