Cancer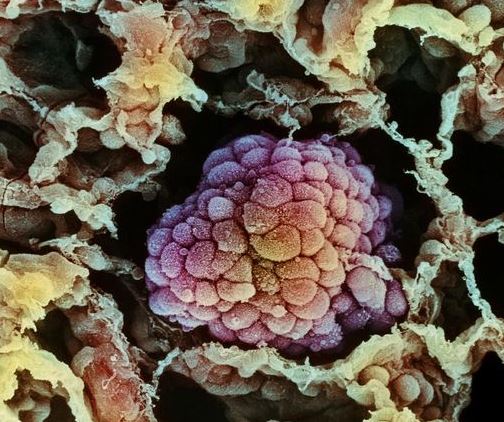 For years most of the fear around cancer has existed because no one really knew what caused it. It really was the unknown. We didn't know what it actually was or who would get it; let alone how to control it. Today, we find that most of the mystery has disappeared & better knowledge, early diagnosis, genetic information, improved drug therapies & medical techniques have seen an incredible improvement in prognosis.
BUT, the question still remains that while we are making all of these incredible advances in helping survival rate, we are seeing some cancer rates increase at a dramatic rate? Today, 100,000 Australians are diagnosed with a cancer each year.
One in three women will experience cancer before the age of 85 & one in two men before 85 in Australia.
I (personally) don't like those odds. But, I actually hold the power over this fear. Think about another important statistic that:
Thirty percent of cancers are directly preventable through lifestyle changes, including:
Quitting smoking
Protecting your skin from the sun
Maintaining a healthy weight & diet
Maintaining a regular exercise plan
Reducing alcohol consumption.
Each one of us has the ability to directly reduce our known risks.
We know that alcohol, weight, diet, physical activity & lack of fibre directly influence the chances of bowel cancer (our second biggest killer after prostate cancer). Breast cancer is affected by alcohol, weight, age, physical activity & reproductive & menstrual factors. The facts are quite simple and we all know that prevention is better than cure.
So, cancer is now looking like so many other chronic diseases & not dissimilar to cardiovascular disease which is Australia's biggest killer. Some experts in this field are actually indicating (like many chronic diseases) that cancer is a metabolic disorder. Metabolism is the process your body uses to get or make energy from the food you eat. Dr Thomas Seyfried is a Professor of Biology at Boston College & has researched & published dozens of articles around metabolic syndrome & its impact on chronic disease. Dr Seyfried suggests that cancer is primarily a mitochondrial dysfunction (a cellular dysfunction), rather than a genetic dysfunction. He believes that our diet has too high a calorie count & this (over time) affects our ability to manage cellular energy or our metabolic function & this in turn affects (over time) our genetics & our offspring. His promotes a Ketogenic diet as the most robust therapy in fighting cancer as it directly reduces the calorie impact on cells.
This article is such a snippet of a much more complex state, but if we can understand some of the simple mysteries that surround so many chronic diseases & feel that we can have an impact our own health on a daily basis then we can feel confident, strong & positive about our healthy life. It's important to know that what Core Naturopathics provides is the skills, support, knowledge, measuring stick & the means to reduce risk & fear.
Check out the cancer council's interactive website for more information.