4 Steps to Blend the Perfect Smoothie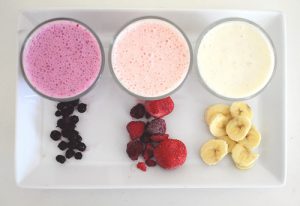 Smoothies are a delicious and easy way to nourish your body with healthy food, achieve your ideal weight, and recover quickly after exercise.
Step 1. BUILD YOUR BASE
Grab your blender and decide what ingredients you are going to use in your smoothie. You may like to start with a handful of berries or half a banana.
Step 2. ADD THE GOOD STUFF
Add a 50g serve (1 scoop) of 180 Natural Protein Superfood – available at Core Naturopathics
Step 3. NOW THE WET STUFF
Add 250mL of water, your choice of milk, or coconut water for a single smoothie.
Step 4. HIT THE BLENDER
Blend until you achieve the consistency you want, pour into a glass and enjoy the natural goodness.
Chocolate Smoothie Recipe
1 serve of 180 protein powder (chocolate)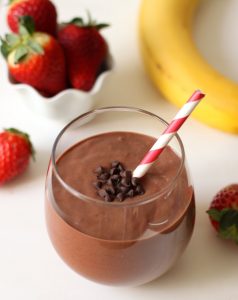 250ml water
4 ice cubes
1/2 ripe avocado
Handful frozen berries
1/2 banana