Pear, Cinnamon & Vanilla Chia Seed Porridge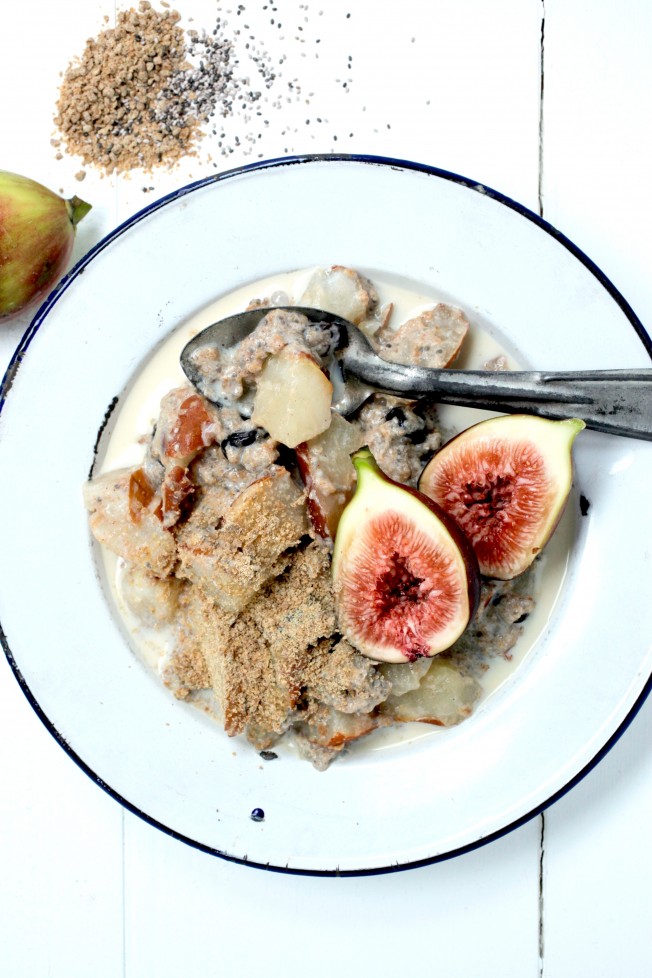 This Pear, Cinnamon & Vanilla Chia Seed Porridge makes for a lovely way to start your day.
Serves 1
2 small beurre bosc pears, cut into small chunks with the skin
1 tablespoon rasins
1/4 teaspoon ground cinnamon
1/4 teaspoon vanilla bean paste or extract
1/4 cup (60ml /2 fl oz) water
1/2 cup milk (your choice almond, dairy, soy, rice, coconut)
1 tablespoon chia seed
1 tablespoon golden flaxseed or LSA mix
Combine pears, raisins, cinnamon, vanilla and water into a small pot.
Simmer for 5 minutes over a low heat until the pears have softened and are heated through.
Add the milk and heat up.
Add the chia and flaxseed and stir through then remove from the heat and sit for 1 minute.
Spoon into a bowl.
Top with an extra splash of warm milk and enjoy.
Add extra fruit if you like or some roasted walnuts or flaked almonds for crunch.
This recipe has been adapted from thehealthychef.com