How Do We Manage That Pressure Cooker?
As Naturopath's who have been working in a clinical environment for over fifteen years, you start to see social trends in relation to health. Currently, the "big one" is stress & adrenal fatigue. Actually, it's massive!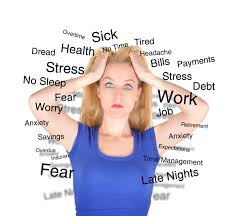 Less and less time is spent relaxing and recovering from the daily grind. More and more social pressures are placed on us to "perform". We are not providing enough nutrition to run our metabolic demands. And we are not supporting ourselves when we need to adapt in a crisis.
Most people blame the stress and the pressure, but it's actually the lack of recovery that is the problem. Any crisis is meant to happen within a short period of time and then we are supposed to spend an extended period of time recovering from it. For instance, two major hormones involved in the stress response are adrenaline and cortisol. Adrenalin spikes through our system in milliseconds and disappears just as quickly. So quickly it's impossible to measure. Adrenaline is the substance that allows us to respond to a crisis in an instant. Cortisol is the hormone that sets the body up to recover and it stays around in our system for hours. It's the easiest hormone to measure in regards to stress. It allows us to normalise again.
Once upon a time we might use adrenaline under a crisis may be three times a year. Now, we use it three times a day. That's why we are suffering from the symptoms related to stress and fatigue. It's known as general adaption syndrome. Your ability to effectively respond to stressors starts to diminish over time. Your cortisol starts to drop and you find it harder to recover effectively and you feel stressed for longer.
How do we manage that pressure cooker? Our Stress and Fatigue program supports performance and recovery. For the majority of our clients the stress is not going away any time soon. So, our program focuses on improving your ability to deal with stress and also getting you optimum recovery.