Eating with the Seasons – Autumn
How many of you consciously think of what foods are in season, or where your food comes from when grocery shopping?
We live in a country that is abundant in food.  We have the option to purchase almost any food we desire – at any time of the year. With time and lifestyle constraints often placed upon today's modern families, it has led to many people shopping out of convenience. Much of our fresh produce now comes from all corners of the world, as opposed to locally grown produce.
Fortunately, our approach to food is changing for the better. Farmers markets are popping up all over the place, supplying communities with delicious locally grown food. Not only does this support the local farmers, it also provides us with nutrient-dense, fresh seasonal foods.
So why is it important to eat within the seasons?
Eating seasonally puts us is tune with our bodies natural and instinctive needs. It adds variety to the diet, and often provides our bodies with exactly what it needs throughout the year. A great example of this are the colourful range of root vegetables that come into season in Autumn and Winter. We tend to crave those dense, rich 'comforting foods' more often in the cooler months … shepherd's pie, mac & cheese, lasagne – am I making your tummies rumble?? Opting for seasonal foods such as sweet potato, beetroot, parsnip and carrots this season naturally provides grounding, warming and comfort – minus the unnecessary calories.
Eating seasonal produce also supports the environment as it requires less energy to grow and transport food (also known as 'food miles'). Next time you head to the shops for your grocery's, have a think about where your food comes from, and is it in season?
Fruits & Vegetables to Enjoy This Season
FRUIT
Apples
Grapes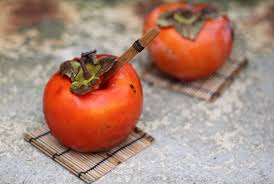 Kiwi fruit
Lemons
Pears
Figs
Persimmon
Pomegranate
Quince
Navel oranges
Paw paw
VEGETABLES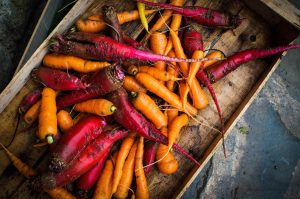 Asparagus
Beans
Beetroot
Broccoli
Brussels sprouts
Cabbage
Carrots
Cauliflower
Chestnuts
Celeriac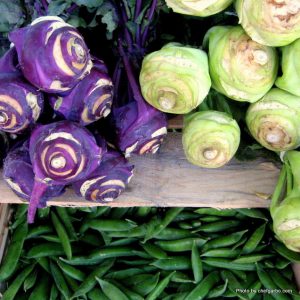 Eggplant
Horseradish
Olives
Potatoes
Pumpkin
Sweetcorn
Snow peas
Tomatoes
Turnips
Zucchini
Wild mushrooms
Walnuts