Chocolate Coconut Delight Smoothie
Chocolate Coconut Delight Smoothie that you make into an ice-block for those hot summer days. Yummy, tasty and healthy too!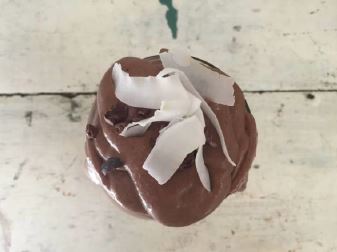 Ingredients:
1 can of full fat coconut milk
1/4 cup of cacao powder and nibs
1 ripe avocado
1/2 cup of shredded unsweetened coconut
1/4 teaspoon turmeric
Filtered water and a few ice cubes
Method:
Add all ingredients to your blender of choice except the water and ice.
Add the water and ice needed to meet top fill line and blend to desired consistency.
For increased nutrient boost, add 1 cup of greens and decrease avocado by half.