Osteopathy – a subtle force to be reckoned with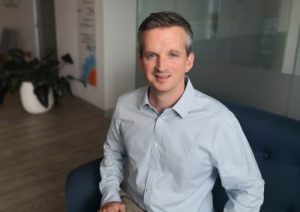 Osteopathy is an allied health profession that uses hands-on techniques to enhance the body's self-regulatory capacity to repair and prevent a range of pains and dysfunctions. Osteopaths believe that the body is a complex machine where all structures and systems are related and function as a unit. If all these structures and systems are working well and there are no physiological stressors on the body beyond its capacity to cope with them, the individual should enjoy good health. If not, then the body eventually starts to show signs and symptoms in some shape or form.
Osteopaths evaluate, diagnose and treat a range of conditions including back, neck and shoulder pain, nerve entrapment, headaches and migraines, muscle strains, ligament sprains, joint injuries, arthritis, pregnancy related spinal pain, repetitive strain injuries and jaw pain.
As an example: a patient presents to the osteopath with headaches which from an assessment, the osteopath determines is contributed by hypertonic muscles in the neck. If the patient is safe to treat, the osteopath will use manual techniques to cause physiological changes to these structures which can reduce and eliminate the symptoms. The osteopath will do detective work with the patient, investigating how these problems are coming about. Figuring out the contributing factors and addressing them can be essential to solve the problem otherwise the symptoms likely to keep resurfacing over the months or years.
In Australia, osteopaths are government registered allied health practitioners who complete university training in anatomy, physiology, pathology, general healthcare diagnosis, and osteopathic techniques.