Welcome Deborah Gibson
We welcome Deborah Gibson to the clinic, she is a highly experienced Canadian trained Naturopath and a passionate advocate for women's health and mental health.  She brings with her 15 years of clinical experience – based mainly in her private practice in Sydney.  Deb graduated from the Canadian College of Naturopathic Medicine in 2005 (summa cum laude), and also holds a Bachelor of Science degree (McMaster University, 2001).
Deb's known for her keen investigative nature and her desire to always understand more about her patient's health.  She works collaboratively with her patients at the deepest level possible to achieve true healing, while blending a balanced mix of pure science with pure heart.  Deb's goal is to help patient's feel better within their body and mind using a holistic and integrative approach, so they can live healthier, happier and more fulfilled lives.  Her Naturopathic work will usually dive into the realm of mental health support, hormonal re-balancing, gut work and detoxification.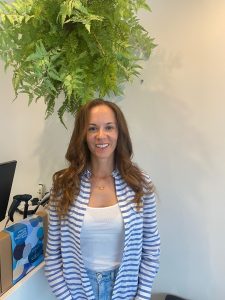 Whilst at Core, her focus is healing and supporting the autonomic nervous system using innovative technology from Switzerland – the IMRS Prime system.  As the patient, all you have to do is lie down on the mat and relax.  The IMRS device will generate gentle infrared waves that will warm and gently detoxify your body, whilst also emitting PEMF (pulsed electromagnetic frequency) waves.  During the treatment, you will feel a deep sense of relaxation.  The ongoing goal with consistent use of the IMRS system being – less anxiety, less stress, less mood instability, less mental fog, less fatigue and a reduced rate of cognitive decline.  And lasting benefits being a greater sense of inner calm, better energy, more mental clarity and mood stability.  Also to note – the capacity for healing in the space of shifting trauma based "fight or flight" responses is quite profound with this system as well.
If you feel your nervous system needs to have the "reset" button pushed to get you out of your constant stress response and into a state of relaxation, please call reception and book in an appointment to see Deborah and try the IMRS mat.