The Benefits of Pulsed Electro-Magnetic Field Therapy (PEMF)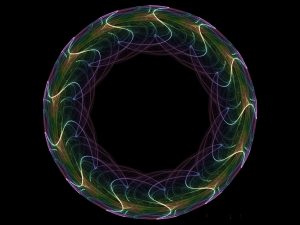 All energy is electromagnetic in nature and nothing happens in the body without an electromagnetic exchange between cells. When electromagnetic activity ceases, life ceases. Electromagnetic energy controls our chemistry. Disruption of this energy in cells causes impaired cell metabolism and if our cells are not healthy, our body is not healthy, in whole or in part.
For a hundred years, scientists have recorded a decline in strength on the earth's electromagnetic fields by a significant percentage and it's all down to various man-made factors and modern living. Electrical appliances, satellite signals, broadcast stations, mobile phones and the power grid are inhibitors of nature's magnetic signal.
What is an electromagnetic field?
If you have ever held two magnets in your hands, tried to force them together, and felt a resistance between them, then you have experienced a magnetic field. PEMF stands for Pulsed Electro Magnetic Fields, which have been proven to increase circulation and improve cell metabolism.  A pulsed electromagnetic field is dynamic and is able to penetrate all the way through the body and create a cascade of healing effects.
It is important to distinguish between the PEMF electromagnetic fields we use for therapeutic purposes and other man-made electromagnetic fields from power lines, microwave ovens, cell phones, etc., which can cause damage to our bodies. Our PEMF system produces safe, natural electromagnetic fields which are of lower frequency, and are complementary to the chemistry and functions of the body.
What can PEMF therapy do for you?
Increased supply of oxygen, ions and nutrients to cells
Increased calcium transport and absorption for stronger ones, joints and muscles
Increased cellular health promoting bone, cartilage, tendon and soft tissue growth
Accelerated detoxification  of cells/organs
Decreased swelling, inflammation and pain
Skin repair and anti-aging
Boosts autoimmune function
Relaxation and stress reduction
Neurological disease support
At Core, we have experienced and believe PEMF treatment to be an essential tool in many healing protocols. Our PMT 120 device uses advanced Frequency Modulated Pulsed Electro Magnetic Field therapy (FM-PEMF). This technology generates time variable, low frequency pulsed electromagnetic fields, which are far superior to other PEMF technologies.
When seeking to restore health (whatever the challenge) it is important to consider what level of support we need to provide the body. What do we need to remove from or add to your system and at what dose and frequency, to provide a 'kick start' to restore an appropriate level of self-regulation?
When you have a flat battery in your car, does that mean your car is broken? No, it means you have a problem starting it. PEMF therapy can effectively provide the 'spark' the engine needs to roar back to life! It may cough and splutter and backfire a bit, but will be back idling away nicely in short order.
Find more information on PEMF or call us on 1300 855 008 to make a booking.