RIFE Machine – Drug free option using electromagnetic frequencies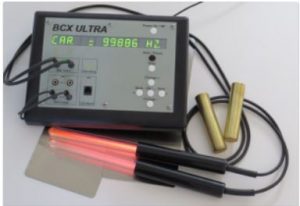 The Rife machine uses a variable frequency, pulsed radio transmitter to produce mechanical resonance within the cells of the physical body.
Using specific electro-magnetic frequencies the machine is able to kill bacteria or viruses without causing damage to the surrounding tissue. The Rife machine utilizes the law of resonance and produces possible health benefits for varied diseases, both chronic and infectious.
How does the Rife Machine work?
Rife machines work on the principle of sympathetic resonance, which states that if there are two similar objects and one of them is vibrating, the other will begin to vibrate as well, even if they are not touching. In the same way that a sound wave can induce resonance in a crystal glass and ultra-sound can be used to destroy gall-stones, Dr. Rife's instrument uses sympathetic resonance to physically vibrate the cells of the parasite, bacteria or pathogen resulting in elimination.
Vibration between two objects can be seen in everyday life, from a tuning fork to a guitar string. The destructive capabilities of resonance have been widely demonstrated. The pulsed wave used in the Rife system produces a mechanical vibration, whereby the low amplitude input leads to a large amplitude vibration in the target. If the induced resonant vibration is intense enough, the target cell, tissue, or molecule will be destroyed.