From Surviving To Thriving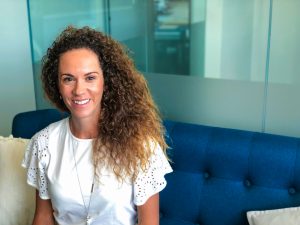 How many of you out there feel like you are far from being the best version of yourself, both physically and emotionally? I see people struggling with this each day when I'm at work, for a wide variety of reasons.
As we go through life, there are so many obstacles that present themselves that can make it hard to feel our best selves. Stress at work, stress at home, stress in relationships, with our children, with our ageing parents…. Not enough sleep, not enough exercise, not enough time, not enough nourishing food…. And then there are the more clinical health-related obstacles such as mental health troubles like anxiety or depression, hormonal imbalances, gut dysfunction, chronic pain – the list goes on and on and on.
These days most busy adults are juggling so many things – We are all aware that our mental, emotional, physical and spiritual wellbeing is of prime importance – but there are just endless tasks and duties and people that take our time and our energy. We want to be well and healthy, but sometimes it just doesn't feel like there are enough hours in the day to make that happen.
Now – close your eyes and imagine you feeling the best version of yourself. How does that feel? Many would use words like – healthy, no pain or inflammation to weigh you down, stable mental health with no anxiety or depression, great energy, ideal body weight, fulfillment in work and family life, at peace inside and of course. Let us help you get closer to this, we can help you get back on track to feel your best inside and out.
But how????
I am running an innovative new program at Core Naturopathics that combines the latest science and technology for achieving a balanced brain and healthy hormones. You can do the mini-program (6 weeks) or the full program (12 weeks). It is a very multi faceted program, let me explain…. At your first session, we will dive into how things are going for you emotionally and physically – with the key focus being on your mood and energy (anxiety, depression, past trauma, lethargy), your stress levels and triggers, as well as your hormones.
Optional extra tests:
• neurotransmitters (serotonin, dopamine, GABA, norepinephrine, epinephrine, glutamate, PEA) – in urine
• stress hormones (cortisol, DHEA-s) – in saliva
• sex hormones (estrone, estradiol, estriol, progesterone, testosterone) – in saliva
A personalized plan is designed for you that involves supplements to help restore a healthy nervous system and to balance your hormones, so you feel calmer, less agitated and anxious, more energized and emotionally stable.
At each session, you'll have 30 minutes on the IMRS mat. Amazing European cutting edge technology has created this treatment tool which does the following:
Infrared heat
Detoxification, calming, relaxes muscles, promotes circulation, weight loss
Pulsed electromagnetic fields (PEMF)
Reduces pain & inflammation, improves sleep, speeds healing, boosts immunity
Calculates Heart Rate Variability (HRV)
Calculates your HRV to give you a stress index value – these numbers are a reflection of if your system is stuck in "fight or flight" (sympathetic nervous system) or calmly in "rest and digest" (parasympathetic nervous system)
A high HRV reflects a greater resilience to stress and is seen when people have a higher level of physical and psychological wellbeing
A low HRV is seen when people have a lower tolerance to stress and those that are triggered into the "fight or flight" stress response more easily
Brainwave entrainment with the use of audio & visual entertainment
A session on the IMRS mat for me, feels like an active experiential way of healing… the sensation is quite akin to being in a deep meditation. It is difficult to describe until you've had a session. There are definitely benefits we can measure scientifically (such as HRV), but there is also another element of the IMRS mat that is energetic and working deep on the inner layers of self.
And what is very exciting – ongoing use of the IMRS mat with the brainwave entrainment has a direct effect on shifting your heart rate variability. What does this mean? It trains your body out of reacting to everything with stress. Gets you out of fight or flight. It stimulates your neural pathways to go more readily into a calm and relaxed state, and train it out of automatically reacting with stress and anxiety. Helping to un-do the pattern of feeling constantly hyper-vigilant and reactive. In other words – using physiology to affect and positively change your psychology. Fascinating!
So if you're struggling with constantly feeling stressed, exhausted, and this is preventing you from feeling your best both physically and mentally. And perhaps you have subsequent hormonal issues (or not – it's not essential to doing the program) – then give us a call and let's get started on your healing journey.
A bit about me…
My name is Deborah and I am a passionate advocate of women's health and wellbeing, as well as mental health. I graduated as a Naturopathic Doctor in 2005 in Toronto, Canada and have been practising as a Naturopath ever since. I adore my job, the perfect mix of science and heart – it's my calling and I feel so blessed to be able to share my knowledge with people to help educate and empower them on a daily basis. Mind you – I learn a lot from my patients too! My main focus is in women's hormones (period troubles, thyroid dysfunction, menopause, PCOS, the list goes on…) and stress/anxiety. Oh, and I can't forget the gut – so often things come back to digestion. I am a dedicated health detective, and I will not stop until we figure out how to get you back into balance with optimal health.
I am also Mum to two very "spirited" amazing boys – if I could find a way to harness their boundless energy and redistribute it, there'd be nobody left with chronic fatigue, that's for sure! I have really developed some additional skills in the past 10 years like dodging Nerf gun bullets while making school lunches and how to remove slime from just about any surface. My beautiful boys are my greatest joys, my biggest challenges and my best teachers (patience!!). Outside of my kids and work, – I do love all things related to the beach and being outdoors in the sunshine, keeping active with pilates and rock climbing, laughing over a cold glass of rosé with my girlfriends and diving into deep inner soul work with meditating, podcasts and reading just about any great book I can get my hands on.